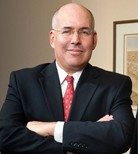 Michael Harwin is a Tucson, Arizona DUI lawyer committed to providing aggressive legal representation in the area of DUI, Criminal Defense and White Collar Crime. He has been repeatedly recognized as one of the best Lawyers in Tucson and has won numerous awards but Michael's primary success is receiving such high reviews and ratings from his clients.
Michael Harwin is a highly experienced Tucson DUI and criminal defense attorney and has won hundreds of cases. Michael has handled numerous cases receiving national and focused local media attention and has written award winning and nationally recognized scholarly pieces. His publication "Detaining for Danger Under the Bail Reform Act of 1984″ was winner of the Snell and Wilmer Award for Best Note Published in the Arizona Law Review 1993-94.
Michael graduated summa cum laude from University of Arizona College of Law in May 1993, where he served on the editorial board of the Arizona Law Review and was inducted into the Order of the Coif.